Halloween Special - Creepy Finds On The Darknet
Rumour has it that Darknet is a sinister place, filled with abominable content. Well, in our experience it's neither as dark nor as disturbing as people believe it to be - it is merely a platform for people to engage with others online in a manner that does not compromise their identity. Nonetheless, there is some very troubling content on the darknet, and we present it to you now for the first time (we've deliberately refrained from sharing extreme content, but were still were able to find some spooky stuff!):
Sale of Lethal Chemicals
We stumbled upon a store that prides itself on selling the most dangerous poisons and chemicals; one can order Ricin, Arsenic and Anthrax right to their door:
We contacted the seller to check the authenticity of his products, and received the following reply: "I completely understand your concern. I would be on a market to help people to know the legitamacy of my products. Unfortunately my products are highly frowned upon everywhere. I can send you a small sample pack maybe for a fraction of the price if you don't want to buy all at once. This stuff will definately do the trick tho. If it helps ease your mind I can send tracking number as soon as order has been placed. My stealth is top notch and have never lost a pack. (I try my hardest because what I sell is worse than shipping drugs, by a longshot). Feel free to respond with any ideas/questions".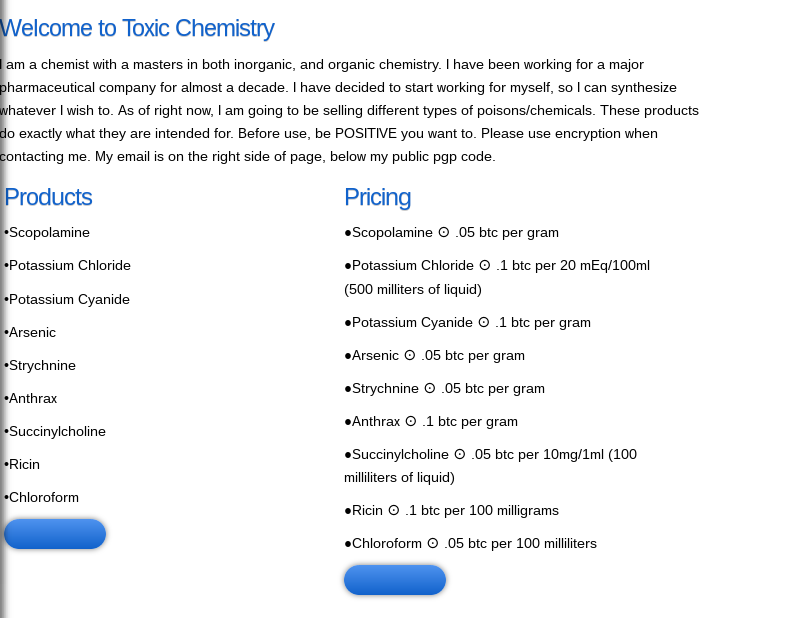 Charming.
Communicating With the Dead
A team of mediums and empaths offer their help in communicating with deceased love ones (and aliens). Upon payment they will arrange an online meeting (via chat or VC, we assume) and summon your loved one to deliver your message to them.
And some black magic...
A user asks for advice in a Q&A forum on how to use black magic to assassinate another person.
This post was written by IntSights Cyber Intelligence Analyst, Nethanel Ribco.
Stay up to Date!
Subscribe to the blog to stay up to date with all the latest industry news and updates from IntSights.